Lily's Quilt - Making by Morris
Our Reuse Story Series showcases inspiring stories from our community and partners who are finding creative ways to reuse salvaged materials from the Yodomo Circular Hub. From repurposing surplus fabric into household items to upcycling offcuts of rugs into new fashion piece, these stories prove that with a little ingenuity, anything can be given a second life. Dive in and join us as we celebrate the power of reuse and join the movement towards a more sustainable future!
This week, we're showcasing Moa Parup's reuse story, and it's one that's so full of love.
Moa Parup and their oldest child Morris, who turns eight this month, visited the Yodomo Circular Hub at Hackney City Farm in January. Their mission: pick up some fabric so that Morris can make a quilt for his new baby cousin Lilly, who was born earlier in the same month.
Moa says, "It was Morris' and my first ever quilt, and it was a fun collaboration. Morris picked out all the fabric samples and made the design. Then we made the quilt together with some help from a friend and online tutorials. Morris made the embroidery."
They took the quilt with them to Sweden upon completion, where they met Lilly for the first time. Filled with patterns and fun details, plus a contrasting border that Moa finished on the train ride over, we can all agree that Lilly looks right at home, laying on her new quilt.
Top skills for this family! Click on the images below to see details of the gorgeous finished project, and some of the lovely fabrics in this patchwork quilt are from House of Hackney and Haines Collection.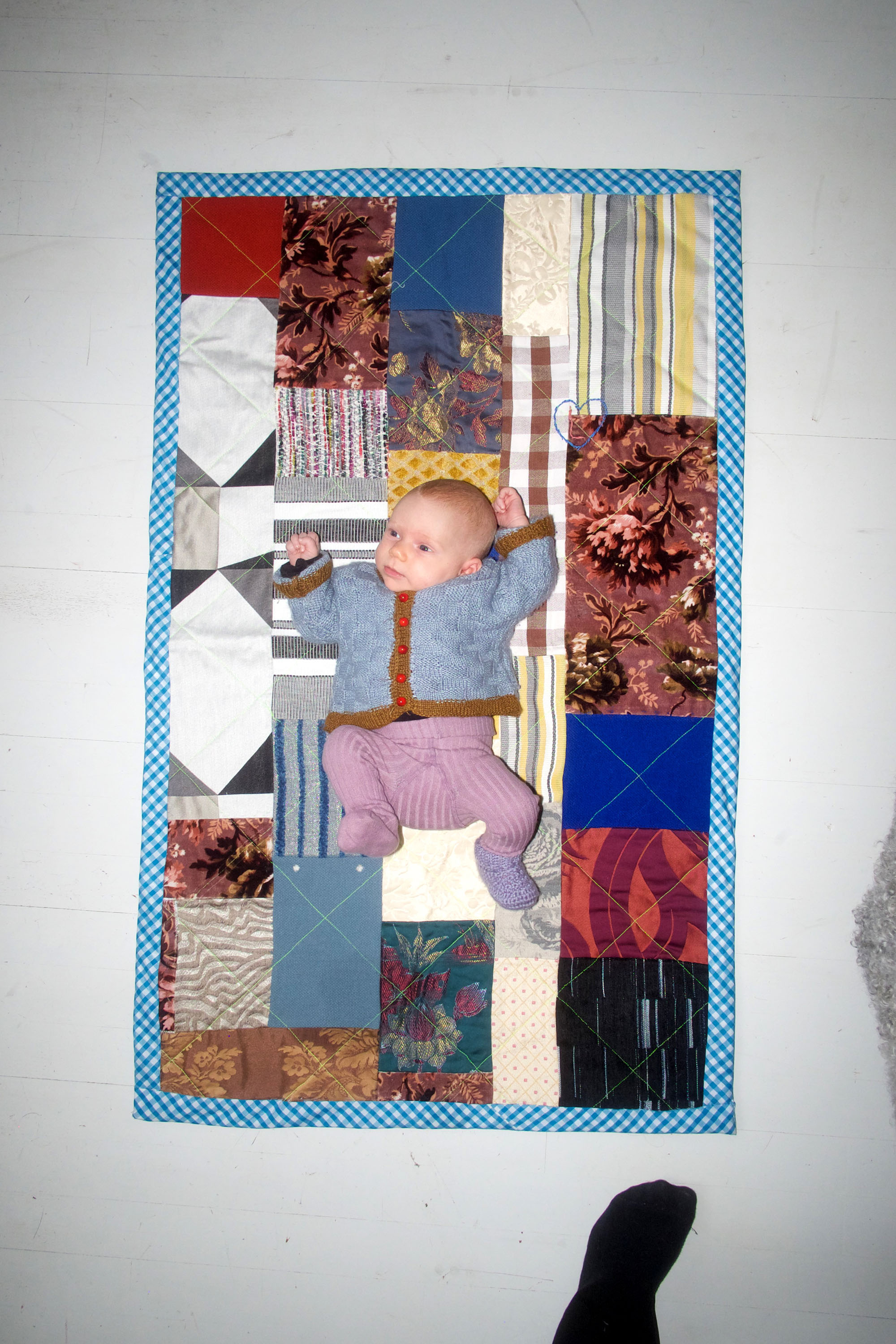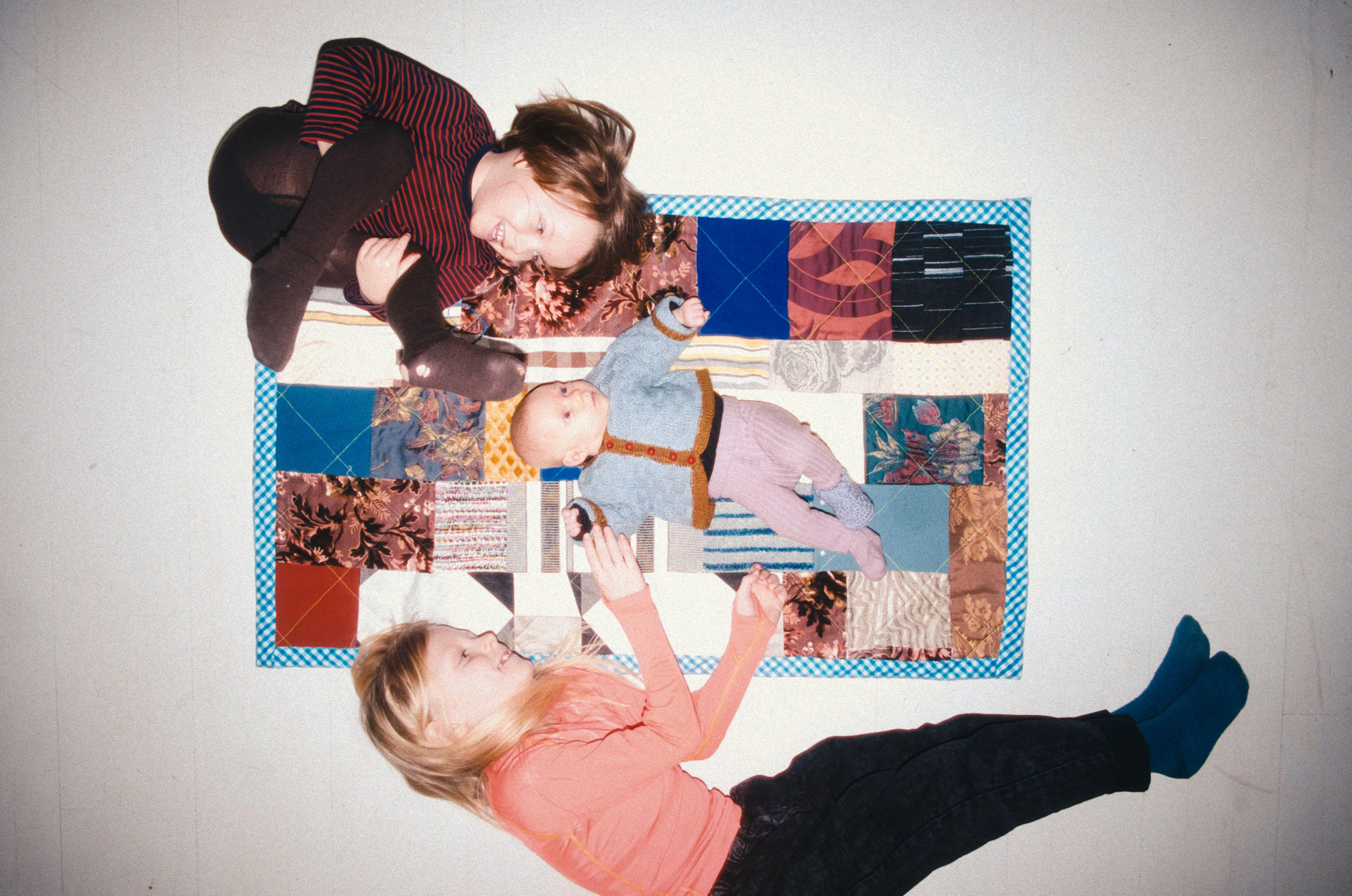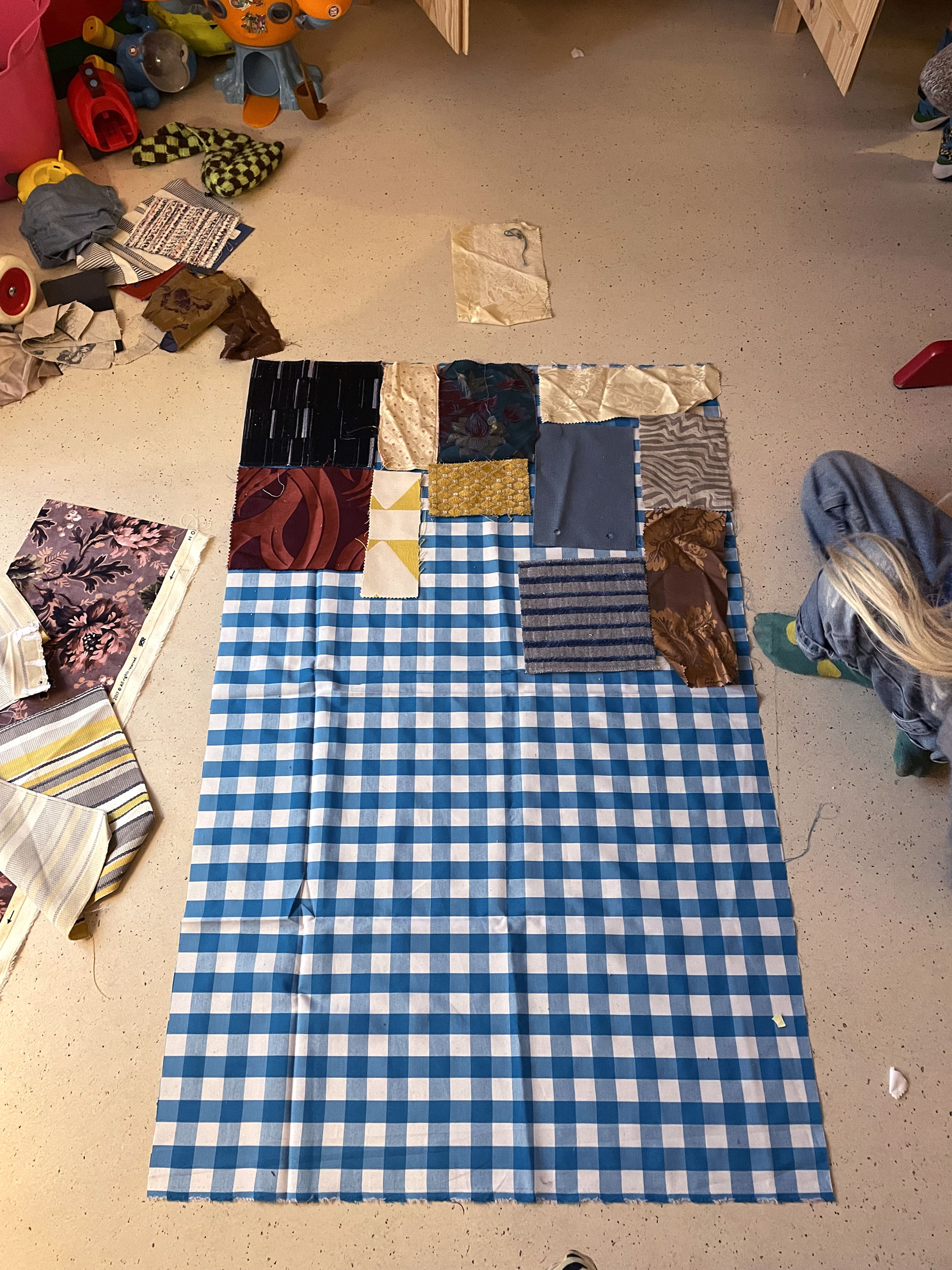 ×
Find out more about becoming a Yodomo Creative Reuse Member and get started on your making or reuse journey. Have a reuse story to share? Get in touch!